At the beginning of 2022, GoodTime was in a pivotal position. We had the best product in our category, but our brand didn't match its quality. If we wanted to continue scaling, move upmarket, and secure bigger enterprise accounts, I knew something had to change. That's why we hired Algert.
"A complete brand overhaul in only 3 months' time is beyond ambitious and requires a one-of-a-kind partner. Luckily for us, we ran into Algert Branding Agency and the rest is history. Would highly recommend!"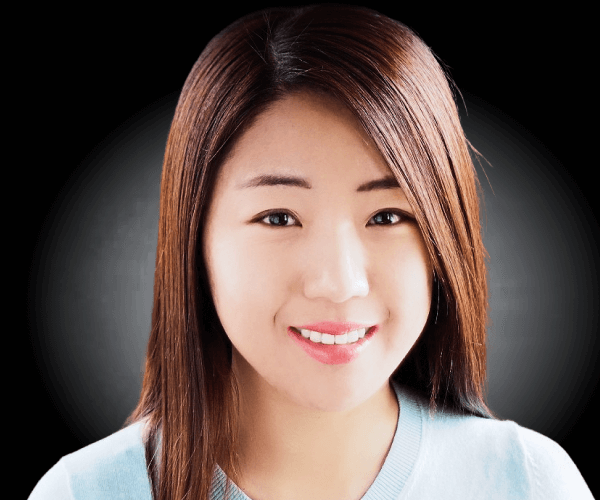 Ahryun Moon
CEO and Founder, Goodtime
What We Needed
The biggest challenge was that our brand—from visual identity to positioning, to copy—was no longer aligned with the longer-term vision our leadership team had for the company. Many of our customers saw GoodTime as "just another interview scheduling tool," when it was already so much more.
Being seen as an interviewing scheduling tool had us stuck competing on nothing more than price and features with competitors whose products weren't actually on the same level. To turn the tide, we needed:
A complete brand overhaul: From our logo to key colors, to typography, and beyond—everything needed to change except our name. We wanted to be bolder, brighter, and more exciting in order to stand out.
A full website redesign: We needed a complete overhaul of our website to match our new brand image, keeping SEO in mind so we wouldn't lose any organic traffic.
Copy aligned with our new positioning: We were in the process of repositioning from an interview scheduling tool for hiring teams to a complete Meeting Optimization Engine in a category of our own. So our website copy needed to evolve alongside the design.
What We Got
As a female CEO, it's critical to have a strong vision and be willing to relentlessly push it forward. I needed an agency that could understand that vision, quickly translate it into quality work, and not be afraid to pitch bold ideas and stand up for them.
I found all that and more in the Algert team. Here's what they gave us:
Speed
First of all, Team Algert is fast.
They didn't hold back designs until it was time for a "grand reveal." Instead, the Algert team brought us into the creative process early on and shared early concepts in real-time. This allowed us to give feedback early and often as they iterated through high-level designs.
We were able to get in total alignment with GoodTime's new visual identity early on, which allowed Algert to redesign the website incredibly quickly.
When it came to rebranding GoodTime, Algert was at the top of the list and the first call. It surpassed even our highest expectations. This is the team you want behind your rebrand.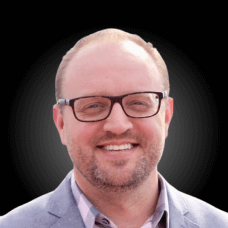 Ryan Medine
Head of Marketing, Goodtime
In just 3 months, they were able to build an entirely new brand and website (including design and development) from the ground up—all while maintaining a high standard of quality.
Quality & Creativity
Algert managed to do what felt borderline impossible: craft a brand that makes meetings actually feel valuable and fun while maintaining the sense of professionalism and reliability that customers look for in a partner.
They were willing to go the extra mile at every turn, from the number of logo iterations to renting an entire movie studio for a full-day photoshoot so we'd have 100% original imagery for our website, and beyond.
It wasn't like working with a collection of random freelancers, where the quality and reliability can vary wildly. Everything we saw was consistently excellent and fit in with the vision we established from the get-go.
Copywriting
This project wasn't just about visual identity and design. We also needed a partner who could effectively reposition our products with punchy copy that aligned with our brand direction.
Algert had the team in place to make this happen, which is rare to find among branding agencies.
They got to know our product and customers on a deep level by conducting numerous discovery interviews and researching the competitive landscape. This led to highly impressive drafts that required little rewriting or massaging on our end. Design and copy were in sync from day one, and stayed aligned throughout the project.