Privy is the highest-rated e-commerce marketing platform for online stores operating through sites such as Shopify and Wix. Our journey with Privy began in 2019, shortly after Privy brought on a new marketing team and a new CMO.
"Two things are crucial to me as a CMO: creativity and speed. Algert delivers on both! I worked with him at Drift and later hired his agency to work with the Privy team. The results have always been exceptional. I would recommend Algert to anyone"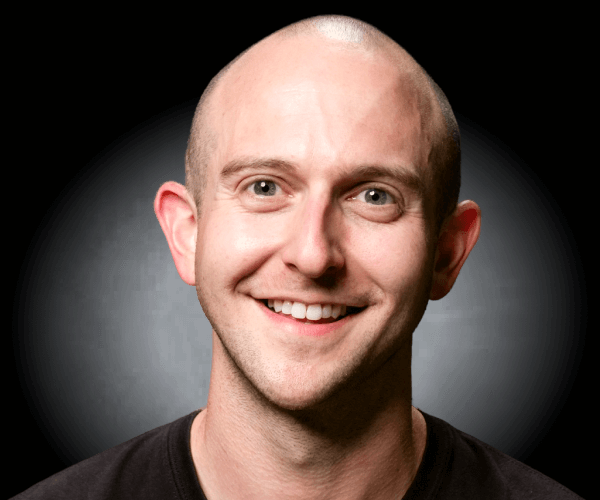 Challenge
First and foremost, Privy needed a brand image that was new, fresh and matched the energy of their target market. The ecommerce industry is fast moving and vibrant. The Privy brand needed to reflect both of those traits in order to grab prospective customers' attention from the moment they visit the website.
The team at Privy didn't just want a new look, though. With their fresh new website, they needed a strategic partner who would bring to life their full marketing plan, starting with a Hubspot-integrated website.
Solution
Privy's customer base is primarily composed of small e-commerce stores hosted on Shopify. These sellers are busy, driven, entrepreneurial and value simplicity. The Privy platform is informed by a deep understanding of the audience, with simple and easy-to-use email and SMS marketing tools that directly integrate with a Shopify store.
The Privy and Algert teams wanted the website to be as simple and intuitive as the product experience. The new website focused on color, typography, images of people and simple infographics. Every aspect of the website was intentionally chosen to cut out distraction and focus the visitor's attention on the most important pieces of information and to guide prospective customers to take action. All of this was built with a Hubspot integration to empower the Privy team to make fast updates and test message ideas.
Key highlights:
Website
A friendlier, more simplified and more engaging website experience. We partnered with the team to understand their goals, their target audience and their desired technical specifications. Then, we designed a website that fit their needs and resonated with the audience. The new website focused on simple value propositions enhanced by images. We included strategic calls to action to capture leads. The entire site was built with Hubspot to empower the team to make changes, test ideas and evolve their strategy easily.
The Ecommerce Marketing Show
Privy hosts The Ecommerce Marketing Show, a podcast that provides listeners with the information they need to be successful online entrepreneurs—the premise is simple, the advice is clear, and the audio is clean. The landing page embodies this with simple typography, vibrant colors, images of people and straight forward copy.
Strategic Campaigns
We helped Privy launch a number of viral campaigns, most notably their April Fool's Campaign—an offer for a set of three (imaginary) CDs meant to help consumers launch a Shopify site. This lighthearted and humorous campaign was in line with Privy's new vibrant brand image and generated engagement on social media, which led to leads and conversions for the Privy team.
The Result
Our agency fully supported Privy's marketing team on every level. We were partners in the big picture vision and we made that vision come to life with day-to-day support on a campaign and deliverable level. Privy's new branding shines through the clutter of the marketing technology landscape and remains a successful lead engine. By reinventing Privy's brand image, we transformed the look, adding vibrance and simplicity that appeals to their target market of e-commerce shop owners.
Privy was acquired in 2021. Congratulations to the entire Privy team!
Ready for a strategic branding agency that delivers? Contact us now!