Metadata: Complete Brand Transformation in 3 Months
Instead of writing a long case study about our client Metadata, we decided to let Mark Huber, Director of Growth at Metadata tell the story in his own words.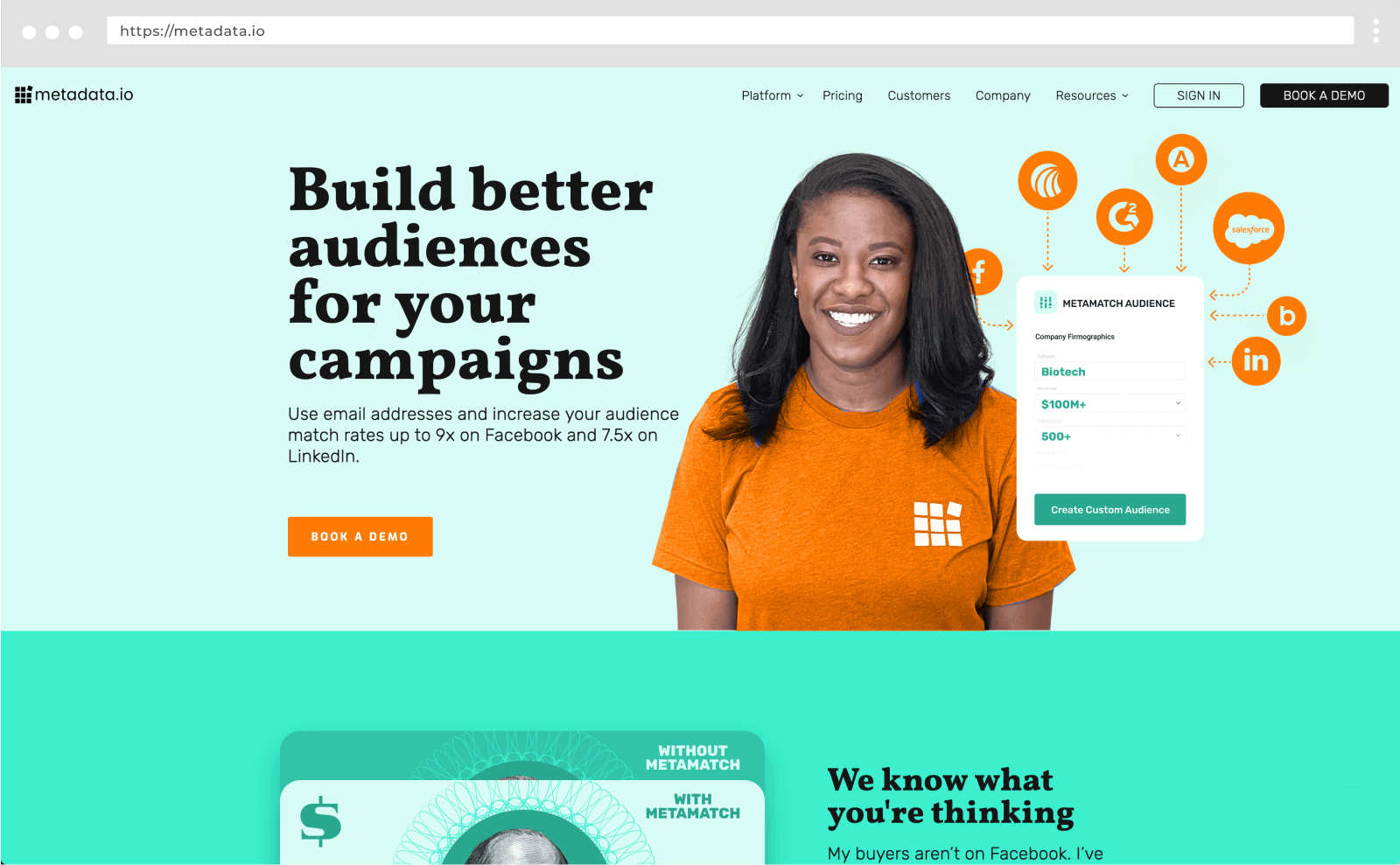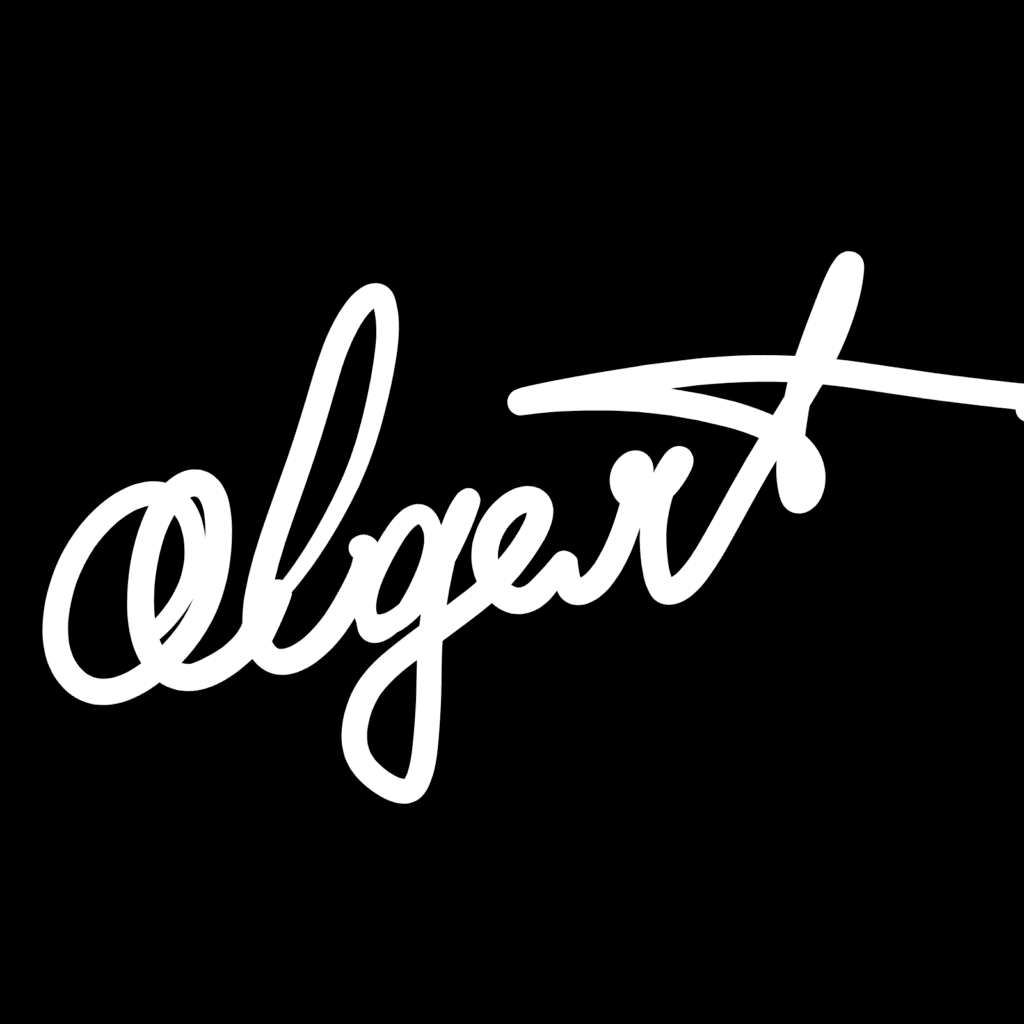 Could you provide a brief description of your company?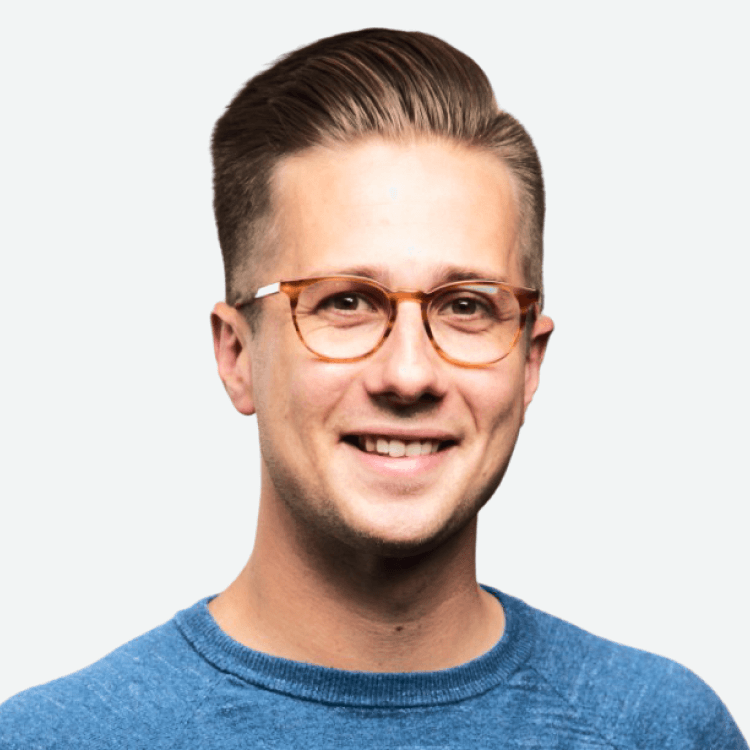 Metadata.io is building the first demand generation platform for B2B marketers who need to get closer to revenue. Revenue marketers at G2, Zoom, Okta, Juniper Networks, and ThoughtSpot all use the Metadata platform to launch paid campaigns that self-optimize to pipeline and revenue.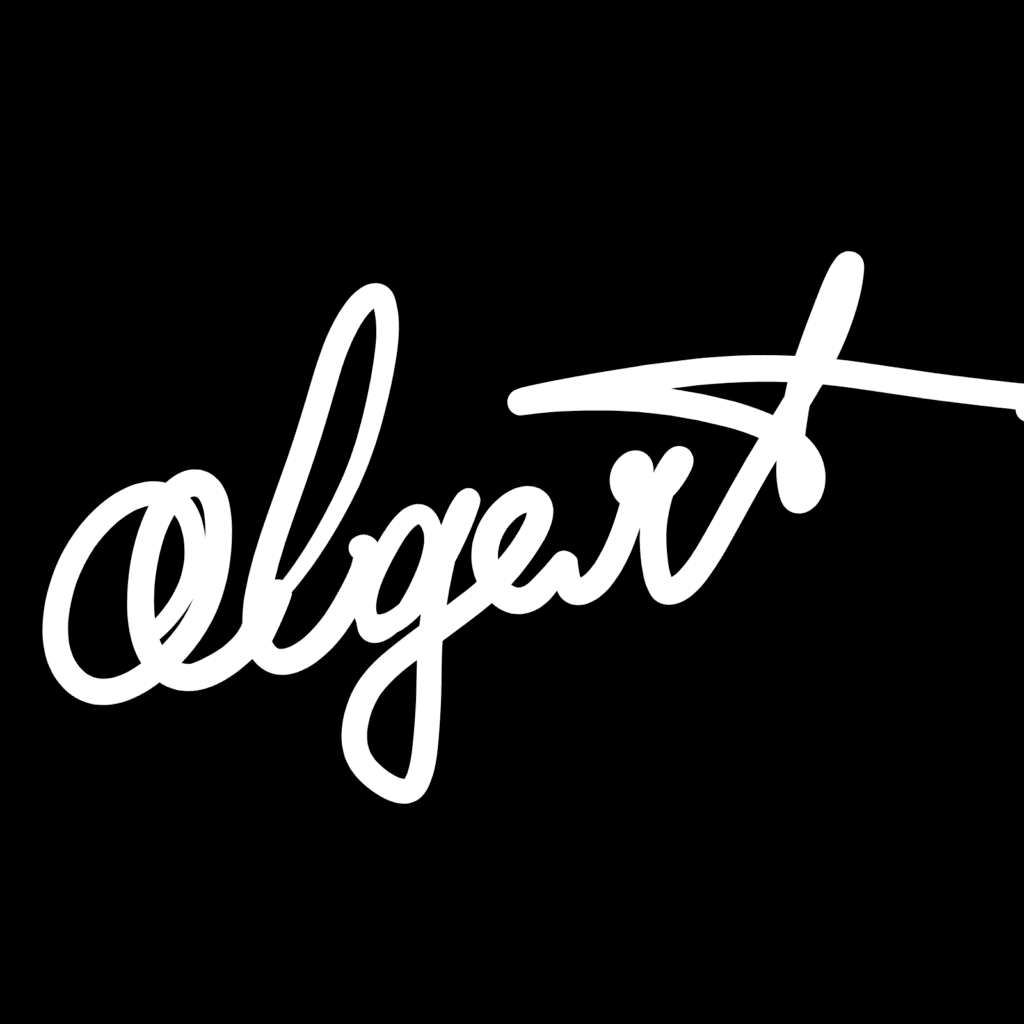 What were your main challenges?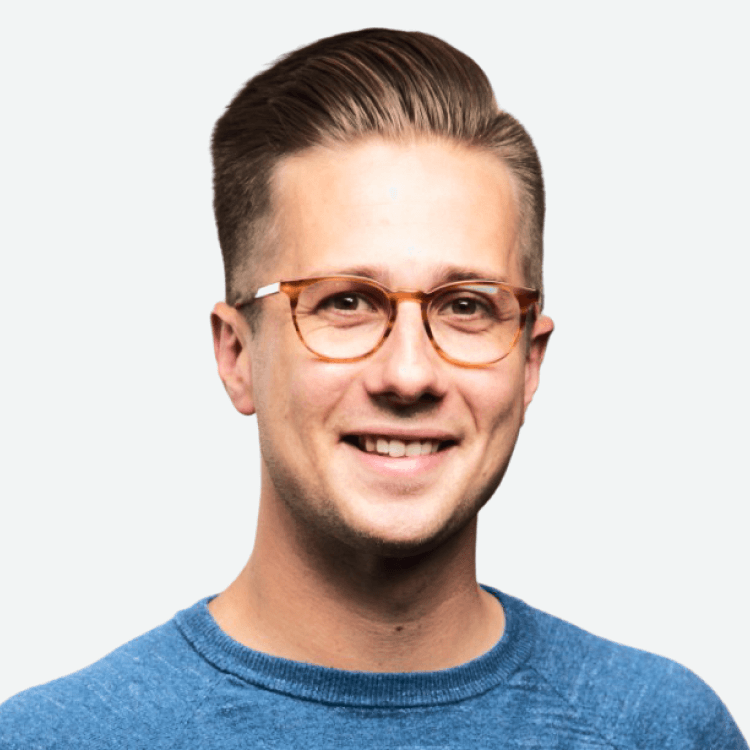 As the second full-time marketer at Metadata – I inherited an outdated design that didn't truly reflect who we are and how we're perceived in the market.
Metadata was working with a few individual design contractors as well as submitting design contests on 99Designs. This was incredibly challenging and time-consuming to manage on our end. And I knew I couldn't continue to work like this.
We needed to find a creative partner that:
Could help us stand out and most importantly, be unique, in a crowded ABM platform market.
Save us from having to manage a bunch of freelancers who didn't really know each other or how to work together.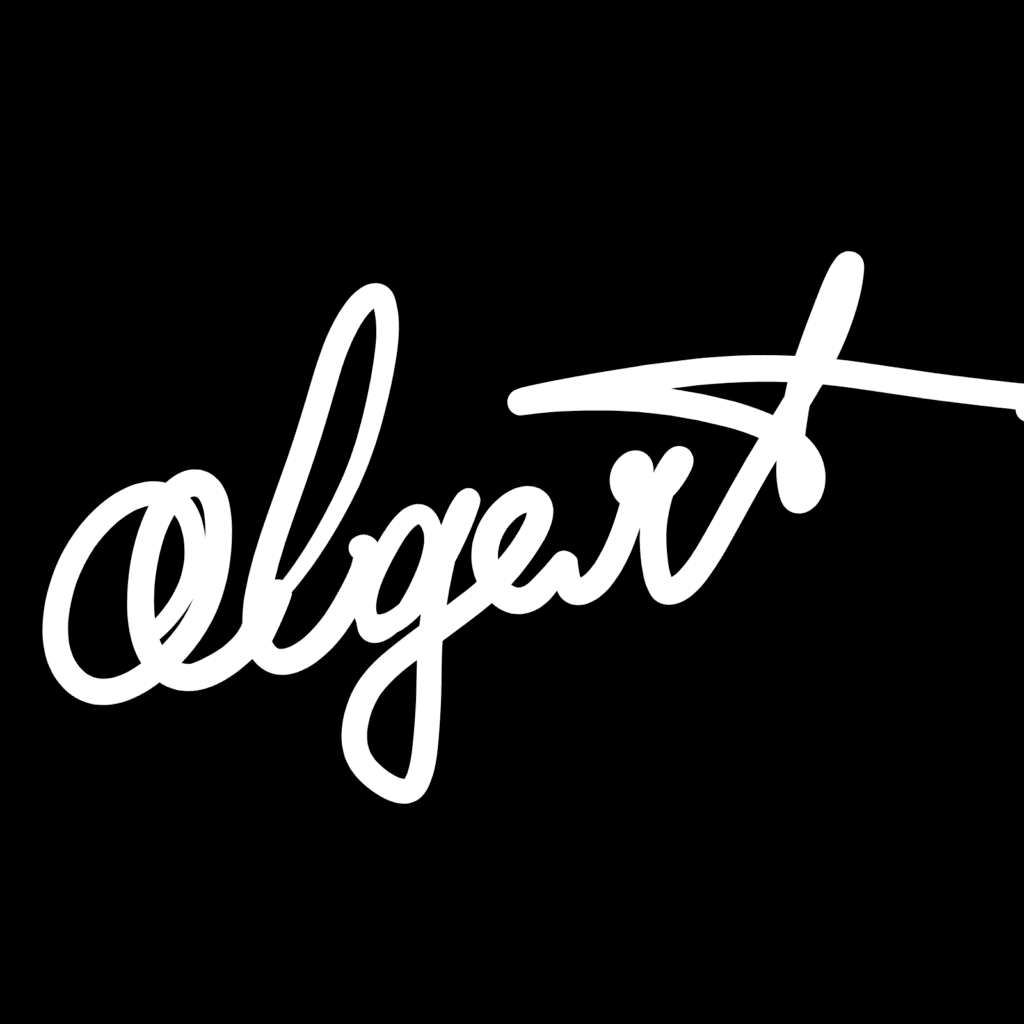 How did you hear about us?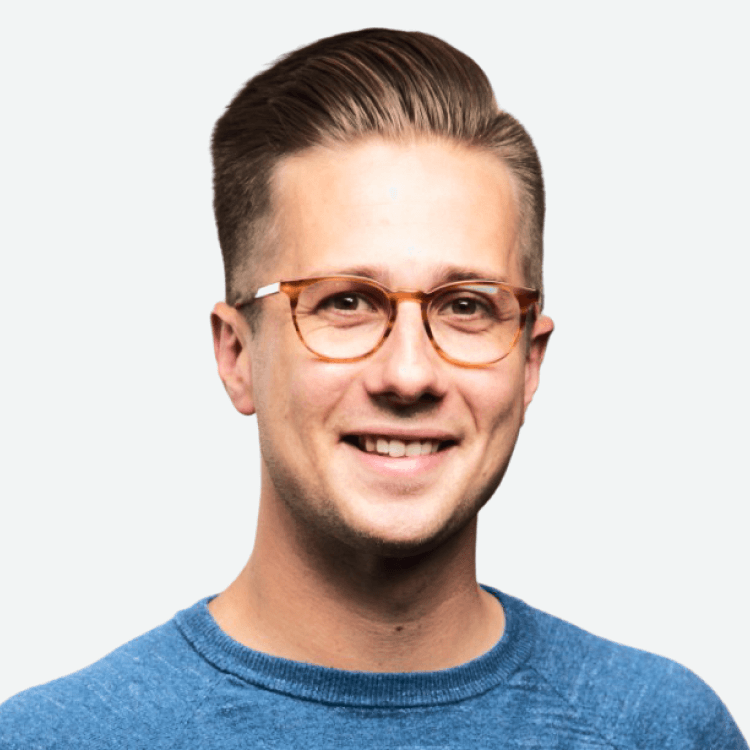 I posted in the DGMG Facebook community looking for creative agency referrals. In the post, I listed out my requirements. What I wasn't expecting, was for Dave Gerhardt himself to respond back with a referral. Then, I booked a meeting with Algert. And the rest is history.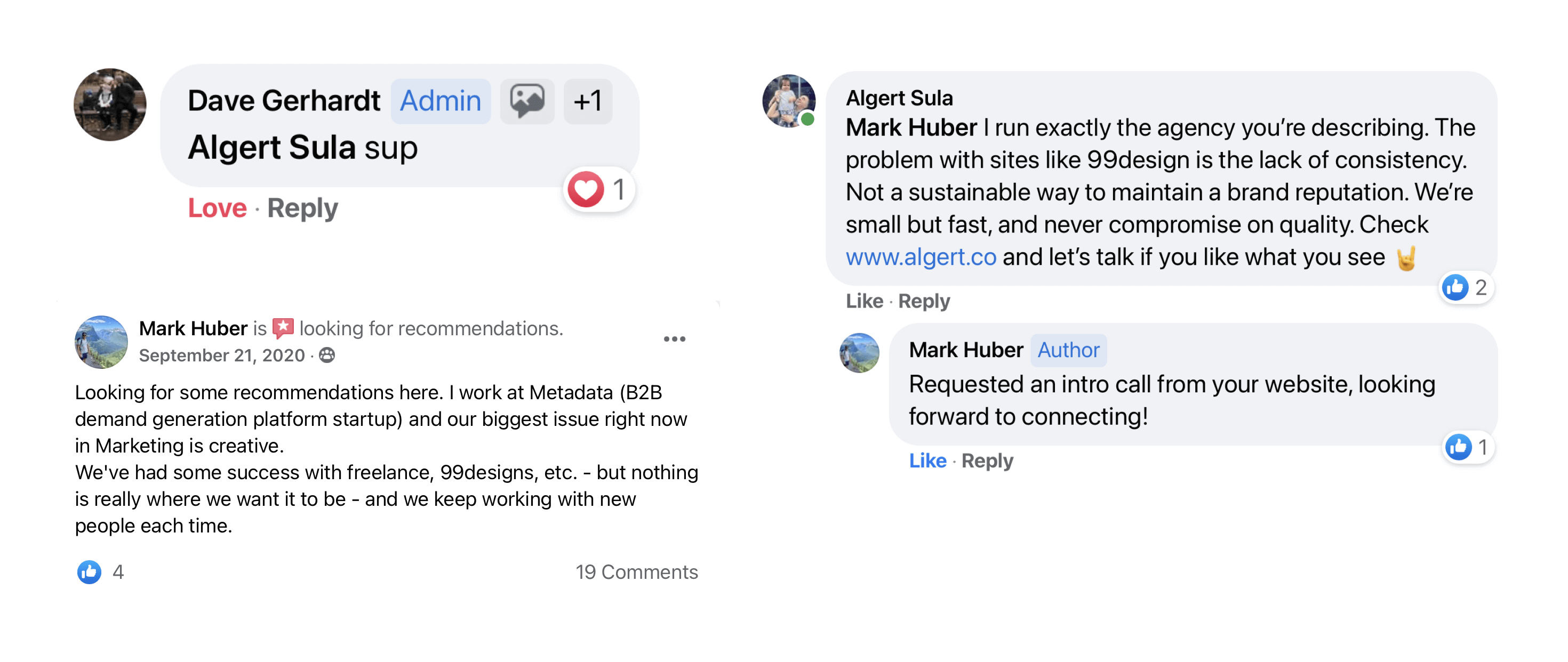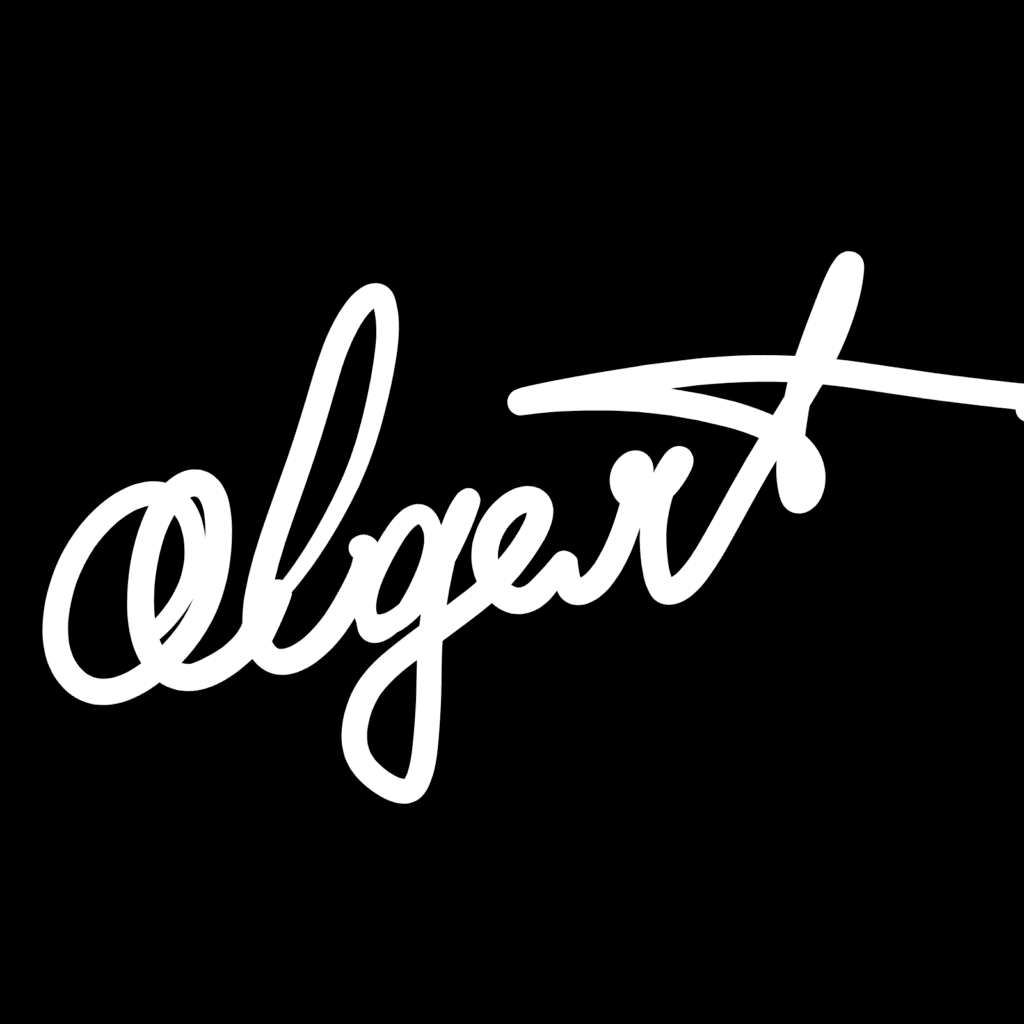 What made our agency stand out over others that you researched?​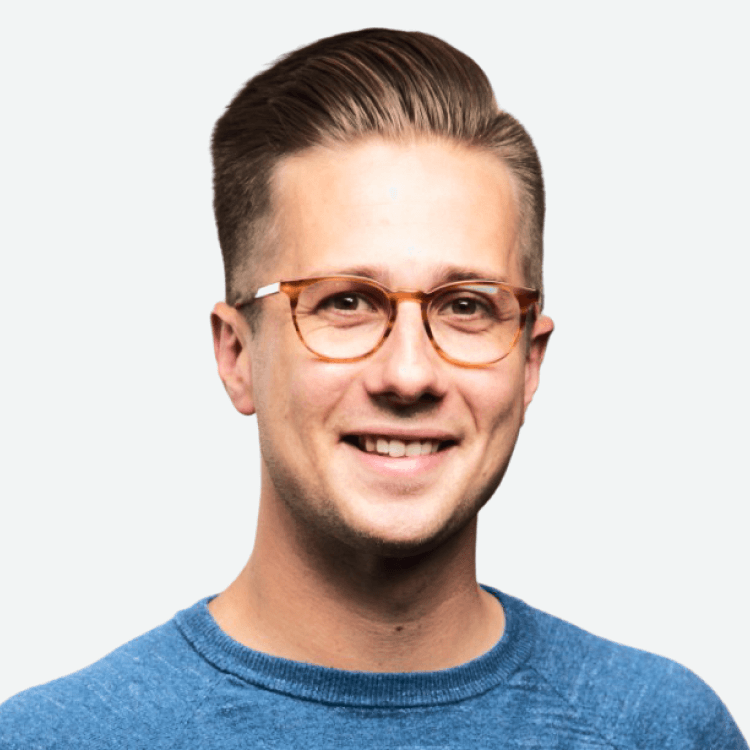 Social proof between working with Dave Gerhardt at Drift and later Privy. Really high-quality design output without your typical agency overhead. The willingness to jump in right away and test out new design concepts. The process with other agencies I met with would have been much longer. With Algert, they know how to fast-track and focus on what's important.
"Between how quickly they can turn things around and the quality of their work - you can't ask for a better creative partner."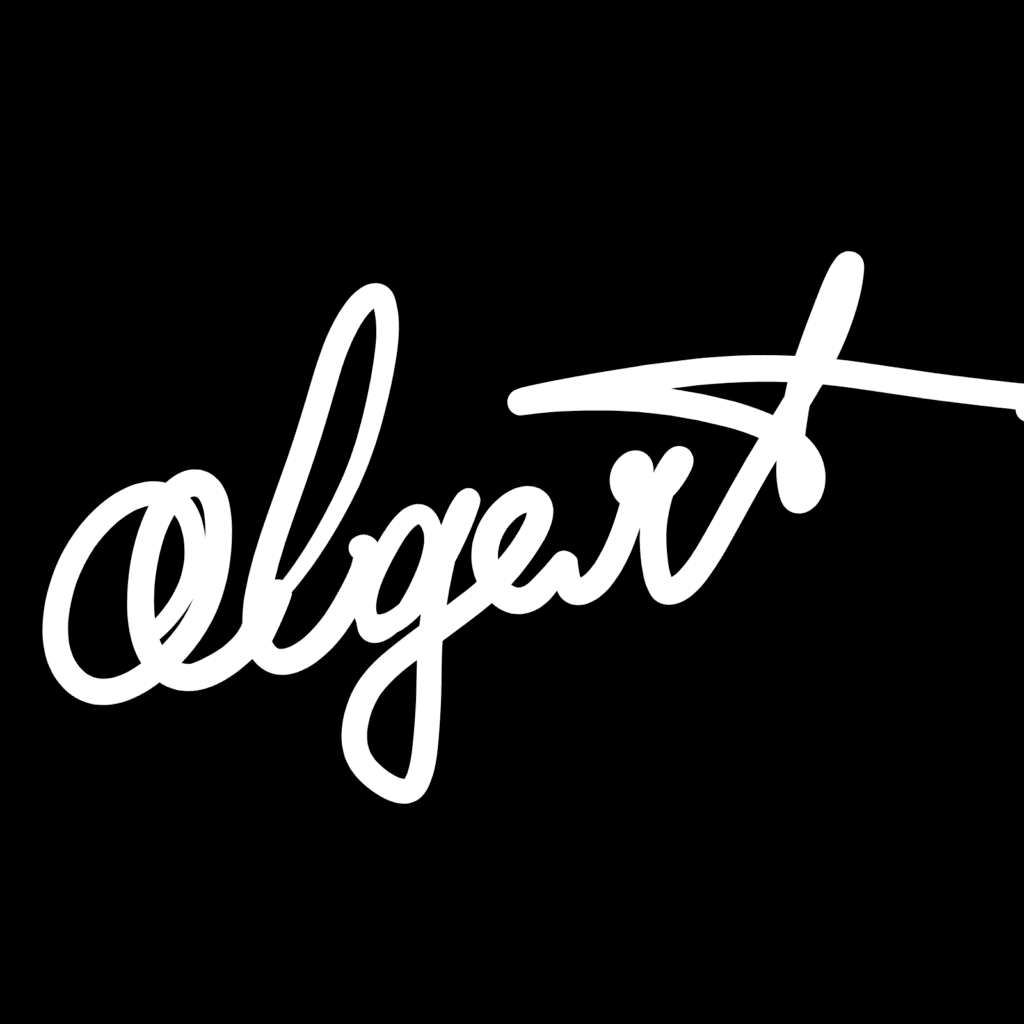 How did our team help your day-to-day?​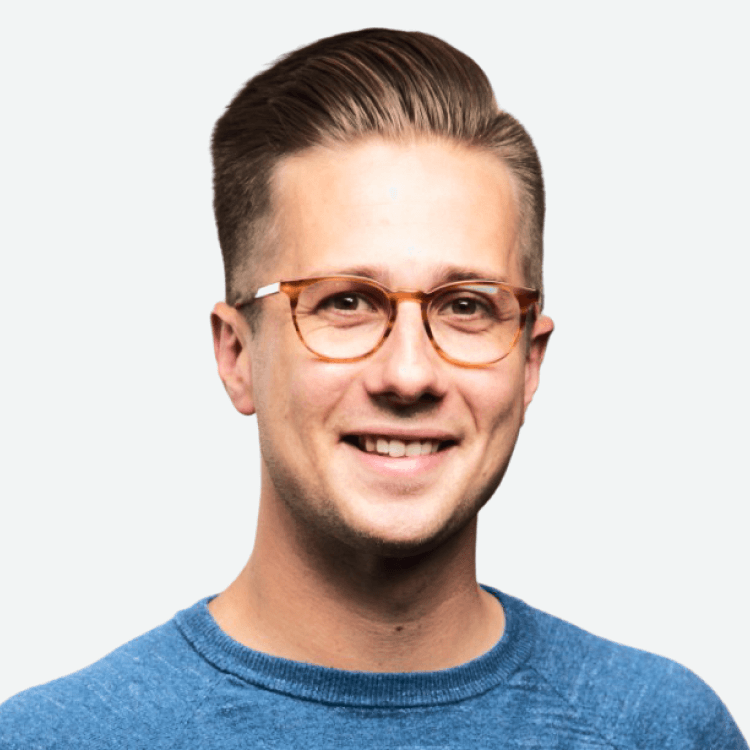 Helping us build a truly unique brand design. Designing visuals (for our website, collateral, etc.) that truly feel different and help explain complex concepts in a simple and fun way.
Taking our website out of the stone age and making it stand out for all the right reasons.
Leading design and development for new marketing campaigns (landing pages, social cards, etc.)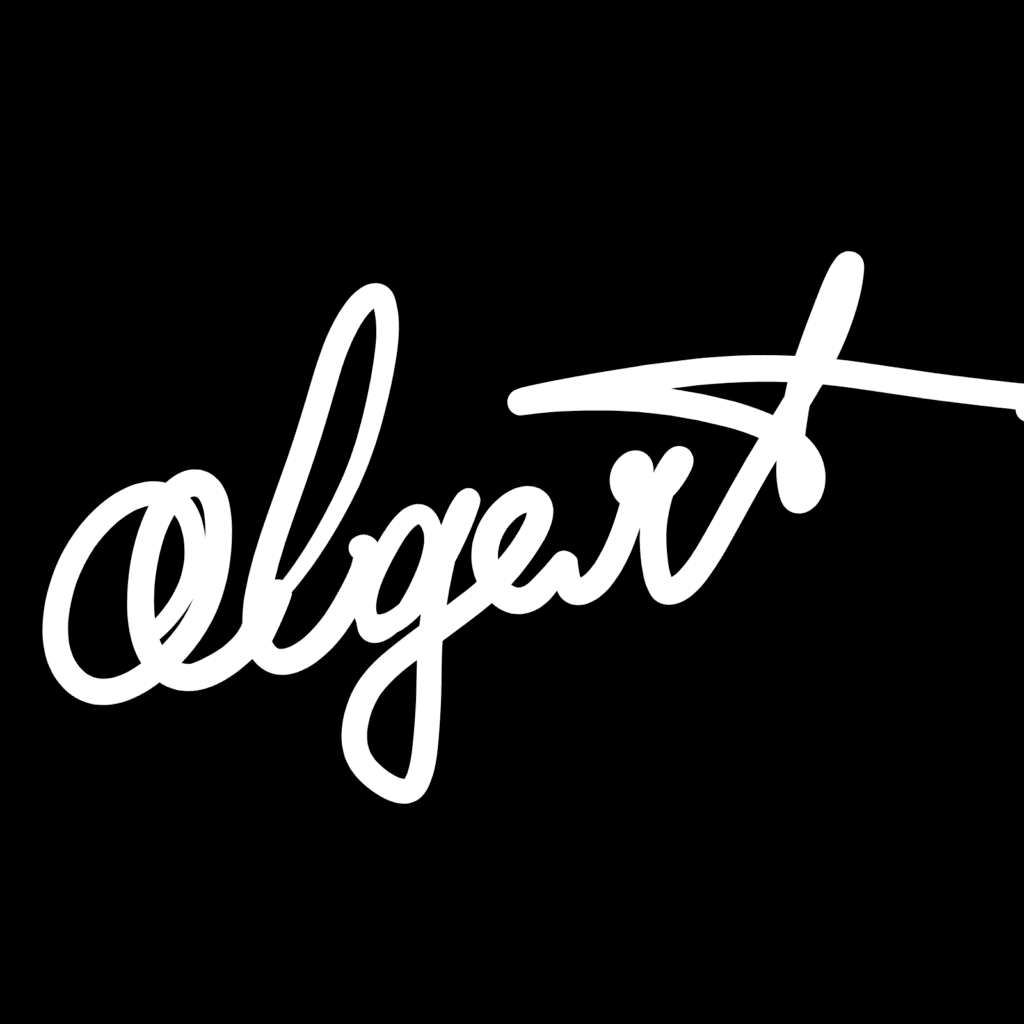 If you were to recommend us, what would you say?​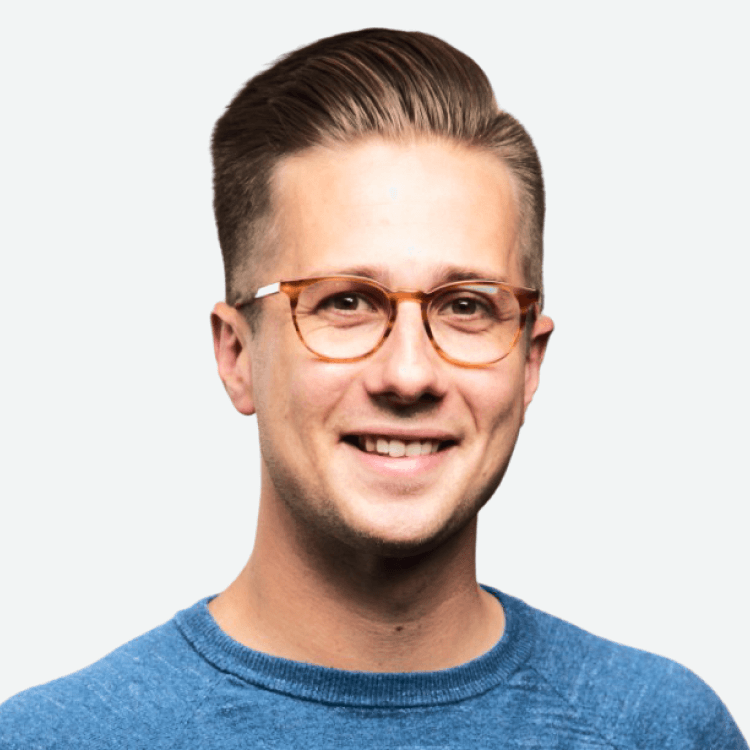 The majority of B2B marketing is BORING. And it usually looks and feels the same. Algert overhauled our entire brand design and helped us stick out in a crowded market. Between how quickly the Algert Team can turn things around and the quality of their work – you can't ask for a better creative partner.
BIG OR SMALL, WE LOVE THEM ALL!
We're passionate about building outstanding brands. Whether you are an Enterprise or an SMB, if your vision is to build an amazing brand, we want to work with you.